Experience when you need it the most
We've been in the business many years and established Ravensworth Roofing in 2011. Since then, we've generated our reputation across all areas of Leeds as local experts with an eye for detail and a commitment to the customer.
Our commitment to expertise
We specialise in a full range of roofing services using a wide selection of materials. Because we are experts in our field, if you need advice on how to restore or refit your roof to bring your property to its rightful splendour, then we are the team to trust.
Look at our accreditations to see how we keep on top of the changing regulatory landscape. In a competitive marketplace only experts with a commitment to quality and customer focus will stand out. You can rest assured that you're in the right place with us.
Our professional accreditations
Approved Firestone Rubber Cover Fitters
Approved IKO Installers
Construction Skills Certification Scheme (CSCS) card holders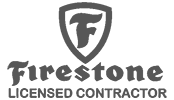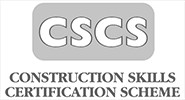 Our commitment to quality
We are honest in our appraisal of each job we assess. You'll get straight-talking and once we have established the best solution with you, we'll provide a no obligation, written quotation.
We can show you plenty of examples of our previous work and they come accompanied by excellent testimonials, which we're proud to show you. We'll advise the right solution for you and ensure you're delighted before we say the job is complete.
Our commitment to you
Your experience is important to us and we work extremely hard to delight our customers with a service we are proud of:
As soon as you call, you'll notice that we look after our customers.
We show up when we say we will and work hard to ensure we complete the job on time.
We will consider all jobs, no matter how big or small.
We'll also make sure that your property is kept clean and the site maintained during the job so that there is no burden to the surrounding properties and residents. Then we'll take all the refuse away leaving you with a beautiful, watertight roof.
From emergency repair work to refits and installations, call Ravensworth Roofing today on 0113 370 8440 or email us via the contact us page.